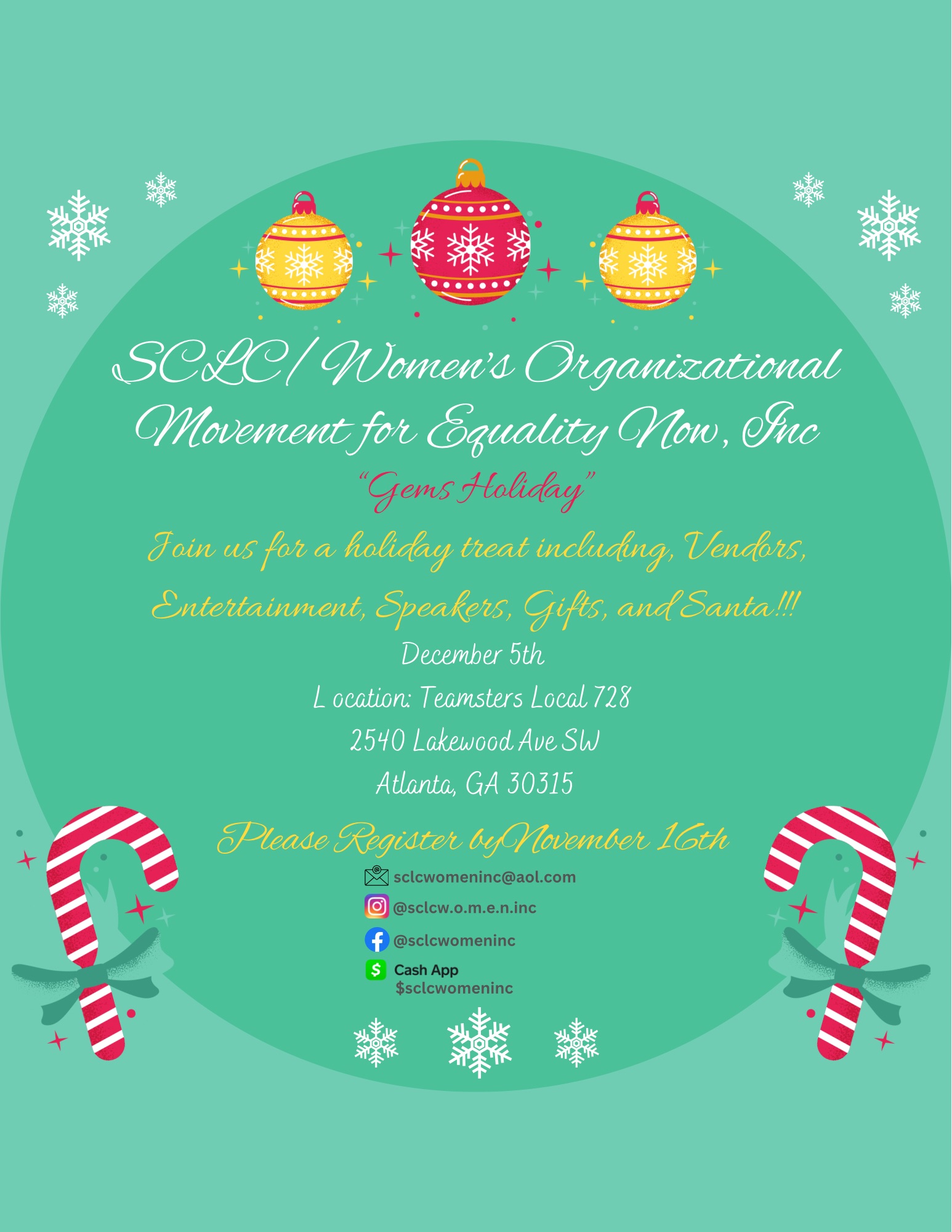 On Tuesday, December 5, 2023, SCLC/WOMEN, Inc. will
celebrate our 42nd Annual Senior Gems Holiday Event. This year's
event will be held at the Teamsters Local Union Hall 728 located at
2540 Lakewood Ave. SW, Atlanta, Georgia 30315 from 11am to
2pm.
We are excited about this event because we have not been
together since 2019 and are looking forward to your attendance.
We also need your support and help to accommodate all of our
seniors for this year's event.
We are requesting a minimum monetary donation of $5.00 per
person to help support this much anticipated event.
Please confirm your attendance by mailing your donation and
registration information to: SCLC/WOMEN, Inc. 328 Auburn
Ave. Atlanta, Georgia 30303. Register your name,
organization, or church name.